3 of IKOL's Applications Were Promoted at HIMSS TURKEY 2016 Conference
HIMSS Turkey 2016 Conference was held in İstanbul with a lot of participants from both governmental and corprational institutions from the health-care information systems. 
The conference was held 26th May at the Green Park İstanbul Hotel for two days. The conference was started with the opening speeches of Turkish Ministry Of Health deputy secretary Şuayip Birinci and HIMSS President H. Stephen Lieber.
3 of the IKOL's applications were promoted at the conference

Thoughout the conference the advanced personal health-care system E-Pulse mobile application which was developed by IKOL were promoted at the stand of Turkish Ministry of Health.
Besides, Ministry Department Head Mr. Cihan Nisanci shared information about ministry's services and application offered to disabled people of Turkey.
The Disabled Urgent Call Center and Voice Book for Visualy Impaired developed by IKOL has won a lot of recognition from the attendees.
Disabled Urgent Call Center (ESİM)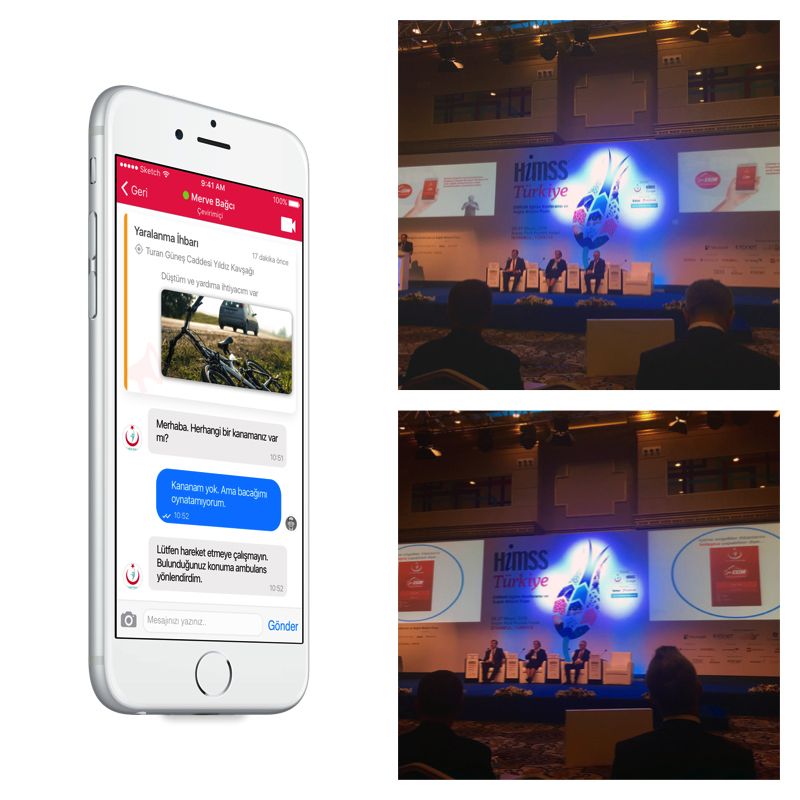 Voice Book for Visualy Impaired